{"event":"addToCart","ecommerce":{"currencyCode":"DKK","add":{"products":[{"name":"5 x 100% Pima Cotton","id":"5COT","sku":"5COT","entity_id":"10527","price":"360.00","brand":"We Are Knitters","category":"Featured","subcategory":"Pakker af Garn","variant":"","color":"","material":"Pima Cotton","stock":"1","cost":"12.7051","margin":347.2949}]}}}
5 x 100% Pima Cotton
Gratis forsendelse ved køb over 600  kr
Beskrivelse
UOVERTRUFFEN KVALITET
100% BOMULD FRA PERU
, DEN BEDSTE BOMULD I VERDEN.
DET ER EN SUPER BLØD FIBER DER ER PERFEKT TIL STRIK TIL SOMMERBRUG.
+/-100 GR OG +/-212M I HVERT GARNNØGLE. VÆGT: SPORT / DK
STRIKKEFASTHED
GLATSTRIKNING
10 CM = 18 MASKER
10 CM = 23 PINDE
HÆKLEFASTHED:
FASTMASKER
10 CM = 17 MASKER
10 CM = 20 RÆKKER
VI ANBEFALER AT DU BRUGER 5 MM STRIKKEPINDE
HVAD KAN JEG STRIKKE MED 100 GRAM PIMA COTTON?
WE ARE KNITTERS GARNNØGLER ER STØRRE END GENNEMSNITTET. DU KAN EKSEMPELVIS STRIKKE TO HUER, EN HALSEDISSE, ELLER EN LILLE TASKE.....
VORES BOMULD ER GMO-FRI! DET BETYDER AT DER IKKE ER BRUGT NOGET GENETISK MODIFICERET MATERIALE TIL AT PRODUCERE DET. DET ER 100% NATURLIGT!
VORES GARN ER FARVET I BATCHES. DET BETYDER AT DER FRA ET GARNNØGLE TIL ET ANDET KAN VÆRE SMÅ FORSKELLE HVIS DE ER KØBT FORSKELLIGE PÅ TIDSPUNKTER. HVIS DU ER USIKKER PÅ HVOR MEGET GARN DU SKAL BRUGE TIL DIT PROJEKT ANBEFALER VI AT TILFØJE ET ELLER TO EKSTRA GARNNØGLER FOR AT VÆRE SIKKER PÅ AT DU HAR NOK (OG HAR DET HELE I SAMME FARVE).For Hver speciel garnfave bliver prisforskellen tilføjet slutprisen når du tjekker ud. Dette vil blive indregnet og vist automatisk.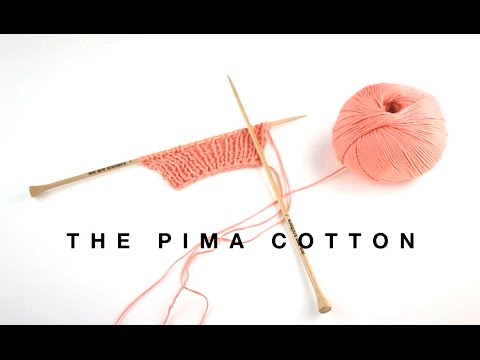 Garanti
VORES ULD, BOMULD, OG BABY ALPAKA ER LAVET AF 100% NATURLIGE FIBRE UDEN ET ENESTE GRAM AKRYL.(LÆS MERE OM VORES PRODUKTER)
HVIS DU IKKE ER TILFREDS MED DIT KØB KAN DU RETURNERE KØBET OP TIL 14 DAGE EFTER AT DU HAR MODTAGET DIN ORDRE. DIN REFUNDERING VIL BLIVE IGANGSAT SÅ SNART LAGERET MODTAGER DET RETURNEREDE PRODUKT. (LÆS MERE))
WAK TEAMET ER ALTID TILGÆNGELIGE TIL AT SVARE PÅ SPØRGSMÅL DU MÅTTE HAVE. KONTAKT OS VENLIGST VED AT BRUGE KONTAKTFORMULAREN I HJÆLPECENTRET.
VI ER INTERNATIONALE, VI KAN HJÆLPE PÅ FØLGENDE SPROG: SPANSK, TYSK, ENGELSK, FRANSK, NORSK, SVENSK, FINSK, OG SELVFØLGELIG DANSK.
Forsendelse
Gratis fragt ved køb over 600 DKK
Din pakke vil ankomme om 5-7 hverdage ved bestilling i dag.